Two U.S. college students returned to safety today after a snowstorm trapped them in the New Zealand wilderness for nine days.
University of Wisconsin students Alec Brown and his girlfriend, Erica Klintworth, both 21, were on a camping trip to hot springs on the South Island when torrential rain and snow flooded a river, blocking their path out of the woods. After nine days of rationing a biscuit a day and heating their bodies in hot springs, Brown and Klintworth's ordeal ended when a search team found them famished but otherwise in good health.
Brown and Klintworth, who are studying at the University of Canterbury in Christchurch on an exchange program, entered a national park on the South Island's West Coast June 1 and made their way toward a mountain pass. Eight days later, friend Katie Jenkins, who had dropped the pair off at the park entrance, reported them missing.
Three days into their trip, a steady rain began, and a snowstorm hit Wednesday, flooding the river between them and safety with icy water, said Sgt. Sean Judd of West Coast Search and Rescue, who coordinated the effort to find the students, according to The Associated Press.
While Judd said the two made smart decisions, such as not attempting to cross the flooded river, they could have prepared better for the trip. Their food supply was meager, Judd said: some biscuits, carrots, rice, peanut butter and trail mix.
"I believe when you go into the bush you take your life into your own hands and need to be prepared to handle whatever conditions occur," Brown told the AP. "We could have been more prepared, but in the end we were prepared enough to walk ourselves out."
Brown, an environmental science major with previous wilderness experience, said the hot springs helped keep the couple's bodies warm and slow their energy loss.
Nearly a week after they were expected to return, the river finally appeared safe to cross. Brown said he and Klintworth prepared for their hike out Sunday with a "good meal" of rice, marshmallows, peanut butter and chocolate, the AP reported.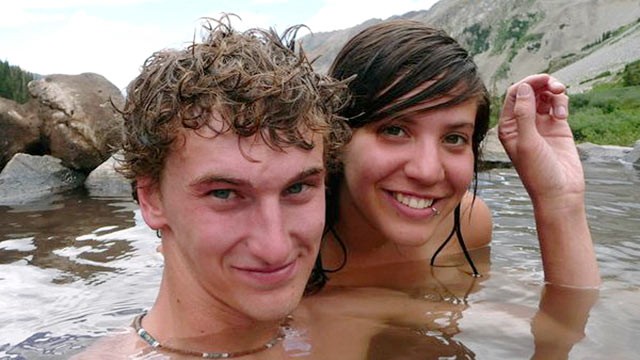 After meeting members of Judd's team, who spotted them from a helicopter, Brown and Klintworth were transported back to Christchurch.
The incident comes a month after three Boston University students studying in New Zealand were killed and another injured in a car crash en route to a hike.