McLaren team boss
Martin Whitmarsh
has admitted failing
Jenson Button
throughout the course of the Canadian Grand Prix.Button endured his worst few days since joining the team two and a half years ago, finishing a wretched 16th in a race won by team-mate
Lewis Hamilton
who now also leads the championship.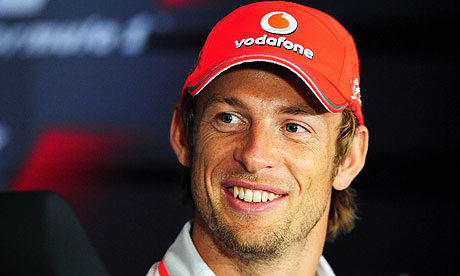 In contrast, Button finds himself 43 points adrift after picking up just two from the last four races, and at a loss to understand exactly how to turn the tide.
A miserable weekend began in practice on Friday when an oil leak resulted in two gearbox changes and considerable time lost sat in the garage.
Qualifying was a marginal improvement on the previous two races in Spain and Monaco, however, Button ran out of new sets of tyres, putting him on the backfoot for a race in which he went backwards.
Whitmarsh insists Button's run of form is a "
frustration
", but "not a long-term concern", and knows the onus is on the team to haul him out of his slump.
"Jenson is a great racing driver, but we served him badly over the weekend," said Whitmarsh.
"His rear tyres were completely shot because we didn't long-run with his suspension set-up on Friday.
"That was our fault. We didn't give him a car he could perform in.
"Looking at what is happening with the rear tyres I think the car was excessively hard on them. It was killing the tyres.
"But we have a lot more data, so we will sit with the engineers and do more analysis.
"He is a super-smooth driver and we just didn't give him a car he could do it with. We have to get it right."
Whitmarsh feels his team could even remedy Button's ills prior to the next race, the
European Grand Prix
in Valencia in 12 days' time.
"He has a smart head on his shoulders, he is strong minded and he will keep his head up," added Whitmarsh.
"He is capable of coming back, and I hope he does. He could be the first driver to repeat a win this season."
Button, however, has admitted to being "lost and very confused", to such an extent he is refusing to even contemplate the title at this moment as he knows to simply challenge for a race win again is his over-riding priority.
"Is the championship over or not? I don't know. I think we can still have some great races, we just have to sort ourselves out," added Button.
"Although I'm not giving up, I'm not thinking about the championship. When you've had a race like the one in
Canada
you don't think about it.
"You think about solving your issues and getting back to the form where you expect to be fighting for wins, and it's been a few races since I've been there."