Thirty years after an Australian mother uttered the cry heard round the world that a dingo had taken and killed her baby, a new inquest is reportedly under way.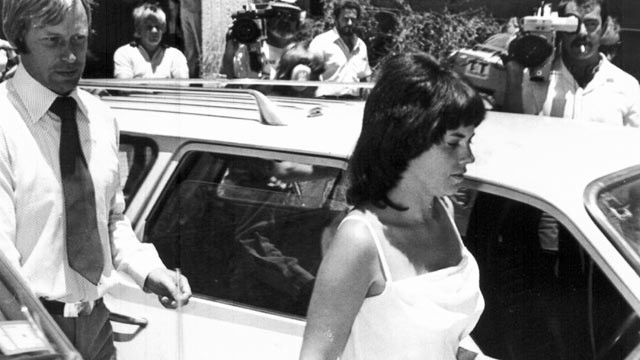 The infant's parents hope the new inquiry will clear their names for good.
Though
Lindy Chamberlain
-Creighton and Michael Chamberlain were absolved of wrongdoing in 1988, some still suspect that Chamberlain-Creighton
murdered their 10-week-old daughter,
Azaria, during a 1980 camping trip to Ayer's Rock, now known as Uluru.
A third inquest into the case in 1995 left Azaria's cause of death "unknown."
"By leaving it open, [the inquest] basically sullied the waters for us and turned it around and made us look like we might have been potentially guilty again," Michael Chamberlain told
Australia's ABC News
.
Northern Territory authorities are reportedly moving toward opening a fourth inquest into the child's death, according to various Australian media reports.
"The general public by now has come to the conclusion that Lindy Chamberlain's story was true, and that she had nothing to do with the disappearance of her daughter," said Douglas Linder, a professor at the University of Missouri-Kansas School of Law.
Linder, who followed the trial at the time, teaches the case as part of a seminar on famous trials.
"If that public perception is widespread that, like I'm not sure, there's not a lot to be gained by one more inquiry into the matter," he said.
The Chamberlain case was arguably among Australia's most infamous. Chamberlain-Creighton's cry of "the dingo's got my baby," often recited as "the dingo ate my baby," became hallmarks of the chilling case and a cause for parody.
The case has spawned numerous books and films. Oscar winner Meryl Streep was nominated for an Academy Award for her spot-on portrayal of the alternately distraught and stone-faced Lindy in 1988's "A Cry in the Dark."
Chamberlain-Creighton and Michael Chamberlain, who divorced in 1991, have each written books about Azaria's disappearance. In August, on the 30th anniversary of Azaria's disappearance, Chamberlain-Creighton
posted a lengthy letter
on her website, addressed to "open-minded Australians."
"Come on Australia. Surely you cannot be proud of the fact that you can let yourself be duped again and again and come back for more of the same," she wrote.
"Our family will always remember today as the day truth was dragged in the dirt and trampled upon, but more than that it is the day our family was torn apart forever because we lost our beautiful little Azaria," the letter continued. "She will always ever be what this ongoing fight for justice has been all about. She deserves justice."
'Dingo' Case Continues to Generate Interest After 30 Years
Chamberlain-Creighton has maintained, since the day her daughter disappeared, that a dingo -- a wild dog -- had run off with her infant daughter and killed her.
But initial sympathy toward the grieving mother eventually turned to scorn after prosecutors, armed with Azaria's bloody baby clothes and what many considered a questionable demeanor from both parents, began to build a case against the couple.
Lindy Chamberlain-Creighton, eventually found guilty of murdering her daughter, served three years in prison, where she gave birth to the couple's fourth child -- a girl. Michael Chamberlain was convicted as an accessory after the fact